Columbia Dance graduates are successful in every profession imaginable, including dance, choreography, law, science, medicine, business, and other creative arts.  Here are just some of the Columbia Dance's many prominent alumni:
Kristin Asai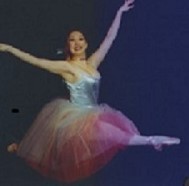 Kristin received an Honors B.F.A. in Modern Dance from the University of Utah. She performed with Repertory Dance Theatre, Nguyen Dance Company, and other various choreographers in Oregon, Washington, Utah, and California. Although she continues to dance for fun, Kristin is now working as an attorney in Portland, Oregon.
Éowyn Barrett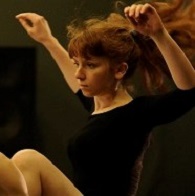 Éowyn Emerald & Dancers
Éowyn was an original member of BodyVox II (from 2007 to 2009), based in Portland, OR. While dancing with BodyVox she co-directed, choreographed, and danced in a show with Lauren Edson and premiered as an original member in Lane Hunter's dance company. Recently she began teaching jazz at Columbia Dance School, and this past April she had the pleasure of premiering a new piece for 12 Minutes Max in Seattle, WA. Éowyn received the RDA Monticello Award & Scholarship in 2002, and a NFAA ARTS Merit Award for Choreography in 2003.
Amelia Bishop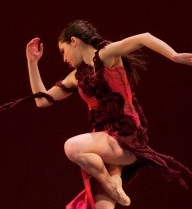 After taking a few years off here and there to figure out where she really wanted to be, Amelia has finally settled at Whitman College in Eastern Washington to be an Environmental Studies major. She comes back to Columbia Dance often, either to take class, help in rehearsals with Company or to teach yoga. She completed her teacher training in 2013 and holds a RYT 200. Amelia considers Columbia Dance a nurturing and welcoming home that will always be there for her to return to.
Kelley Branch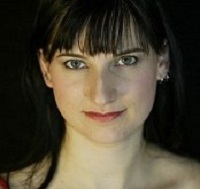 Javedani
After completing the BFA program at California Institute of the Arts in 2005, she moved to New York, where she danced with Yelleb Dance Ensemble, Wanda Gala, compani javedani, and various other projects. Kelley is thrilled to have found a home as a principal dancer with company Javedani.
Marty Ervin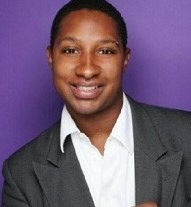 Marty is a member of The Young American's performance company in Southern California. He currently teaches Hip Hop and Lyrical at Columbia Dance.
Steven Goforth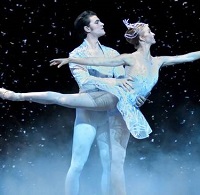 Nevada Ballet Theater
Steven is currently a member of Nevada Ballet Theatre and has performed a variety of contemporary and classical repertoire with the company including The Snow Prince and Spanish in James Canfield's The Nutcracker, Tybalt in James Canfield's Romeo and Juliet, Demetrius in George Balanchine's A Midsummer Night's Dream, Spring in Paul Vasterling's Seasons, and Prince Siegfried in Cynthia Gregory's Swan Lake among other classical and contemporary works. In addition, Steven has performed as a guest artist and teachers in Alaska, Montana, Oregon, Washington, Nevada and California.
Alicia Lee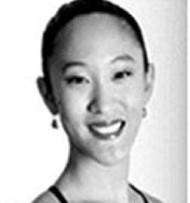 Nevada Ballet Theatre
After Graduating with a degree in Dance from Butler University, Alicia performed with Dance Canvas Inc., North Atlanta Dance Theatre and the Georgia Ballet. She is currently a member of Nevada Ballet Theatre.
Jane Logan
Jane has been dancing and performing for the past several years with Disneyland and Disney China.
Brent Luebbert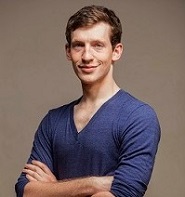 Éowyn Emerald & Dancers
BodyVox
Brent Luebbert fell in love with dance at the Vancouver School of Arts and Academics. He continued his dance training with Columbia Dance Center as a member of our RDA/Pacific Columbia Dance Company. Before college, Brent danced for a year as an apprentice with BodyVox. He then went to Point Park University and graduated with a BFA in Modern Dance. He also worked with The Pillow Project, an improv based company, which lead him dancing through the streets of Paris, London, Amsterdam and Dublin. After graduating, Brent joined Attack Theatre in Pittsburgh. He is currently dancing with Éowyn Emerald & Dancers and is a full company member with Portland based BodyVox.
Meredith Mason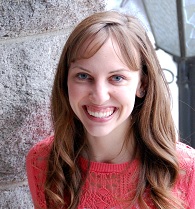 Meredith graduated Summa Cum Laude from Gonzaga University in 2013 with a B.S. in Biology and a Spanish minor. She is currently pursuing her Doctor of Physical Therapy degree at Creighton University and plans to work in outpatient orthopedics after graduation. She has continued to dance and looks forward to integrating that passion with her future career by providing physical therapy for dancers.
Lia Mrazek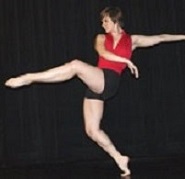 Idaho Dance Theater
Lia performed with Long Beach Ballet's Ambassadors to China program during the Beijing Olympics (2008). She also had the opportunity to join in a performance with BodyVox. As a choreographer Lia has entered several competitions receiving first place in the Weiler Choreography Competition 2009. Lia is thankful for the professional training she received from Columbia Dance artistic director, Jan Hurst, who encouraged her to pursue her passion for dance. Currently Lia dances with Idaho Dance Theater.
Franco Nieto

Northwest Dance Project
Franco graduated from Point Park University in Pittsburgh, Pennsylvania, with a B.F.A. in Jazz in 2009 and danced as a member of ezdanza in Montreal. Franco has toured internationally with Rasta Thomas' Bad Boys of Dance. As a NW Dance Project company member he has danced original roles in works by James Canfield, Benoit-Swan Pouffer, Maurice Causey, Wen Wei Wang, Edgar Zendejas and Andrea Miller. Franco was a member of Columbia Dance Company from 2002-2005.
Spenser Theberge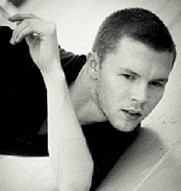 Nederlands Dans Theater 1
Spenser began his dance studies with Columbia Dance in 1999 and was a member of Columbia Dance Company until 2005. While attending The Juilliard School, New York [2005 – 2009], Spenser performed with The Juilliard Dance Ensemble. In 2008 he received a Princess Grace Award in modern dance. After three years as a member of Nederlands Dans Theater 2 he was promoted to the Nederlands Dans Theater 1 in 2012.