Thank you to Hybrid Moon who created a wonderful video for our studio!
////
CHOREOGRAPHER'S SHOWCASE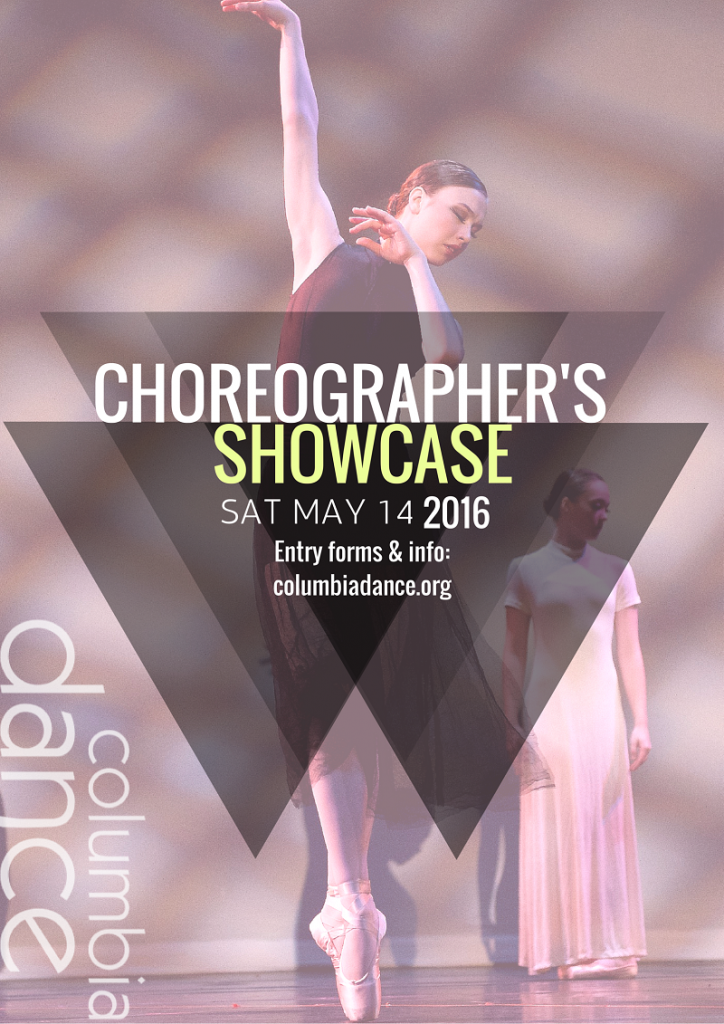 Saturday, May 14th, 2016
6pm
Tickets $5
Columbia Dance Center
For more info, download an Entry Form
The Choreographer's Showcase is open to students ages 10 & older.
Dancers outside of Columbia Dance Center are welcome to enter.
Professional choreographers are not eligible.
///
EARLY BIRD DISCOUNT!
Receive $15 off summer tuition if you register before May 5th!
DOWNLOAD our 2016 Summer Dance Camp Registration Form
DOWNLOAD our 2016 Summer Intensive Registration Form
For more information about our summer dance camps, click here.